Calling all artists and culinarians in the Pemberton Valley!!
Do you have an idea for a food or art business?
Are you interested in launching a business with a community or environmental benefit?
Join us on November 29th, 2016 at Mount Currie Coffee Company from 6-8pm for a free community event, hear from inspiring speakers and learn more about the program, while also enjoying some yummy nibbles and drinks. Click here to register for free!
Root Ventures is a business program that seeks to support burgeoning food and art-based ventures (non-profit organizations, businesses, solo entrepreneurs) in the Pemberton Valley (including the Pemberton and Lil'wat Nation communities) with the development of their business idea/concept.
Click here to learn more about the program!
Event speakers:
Dion Whyte – General Manager, Persephone Brewing Co.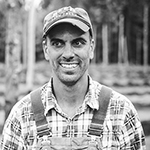 Dion left a career as Manager of Sustainable Services for the Sunshine Coast Regional District to join Persephone Brewing Co. as its first GM. Dion maintains overall responsibility for farm and brewery operations at Persephone, managing supply chains, sales and distribution, Persephone's amazing team of dedicated employees. Dion can be found working in the hop yards at Persephone or doing basically anything from atop a tractor. Dion holds a Masters in Forest Resources Management from UBC and has been an avid home brewer and lover of craft beer for many years. Dion lives close to the Beer Farm in Gibsons, BC with his wife and two children.
Stay tuned for other speakers…
When: Tuesday November 29th, 6-8pm
Where: Mount Currie Coffee Company, Pemberton
Tickets: Free! Please register by clicking here.
Join the Facebook Group for more!
Thank you to our Sponsor!
Root Ventures is generously supported by Community Futures Howe Sound and is part of the Centre's LEAN (Local Economy Action Network) initiative, which aims to create a stronger shared-value based local economy through collaboration and collective action.